Hello Blog Readers, we hope you're all enjoying 2021 so far. While it hasn't quite been an entire year since the creation of CaseCom, the last 10 months have been a wild ride for our team. Let us give you a brief recap of what we've been up to!
1. Our family has grown
Starting out with just four engineers, we quickly added a marketing specialist, two product designers, and more recently another engineer and a growth strategist. Now as a team of nine we make up two sub-teams– an Engineering team and Business Development team. Every week we have a full team meeting to set goals, review our progress, and discuss the future of the company.
Take a look at the faces behind CaseCom: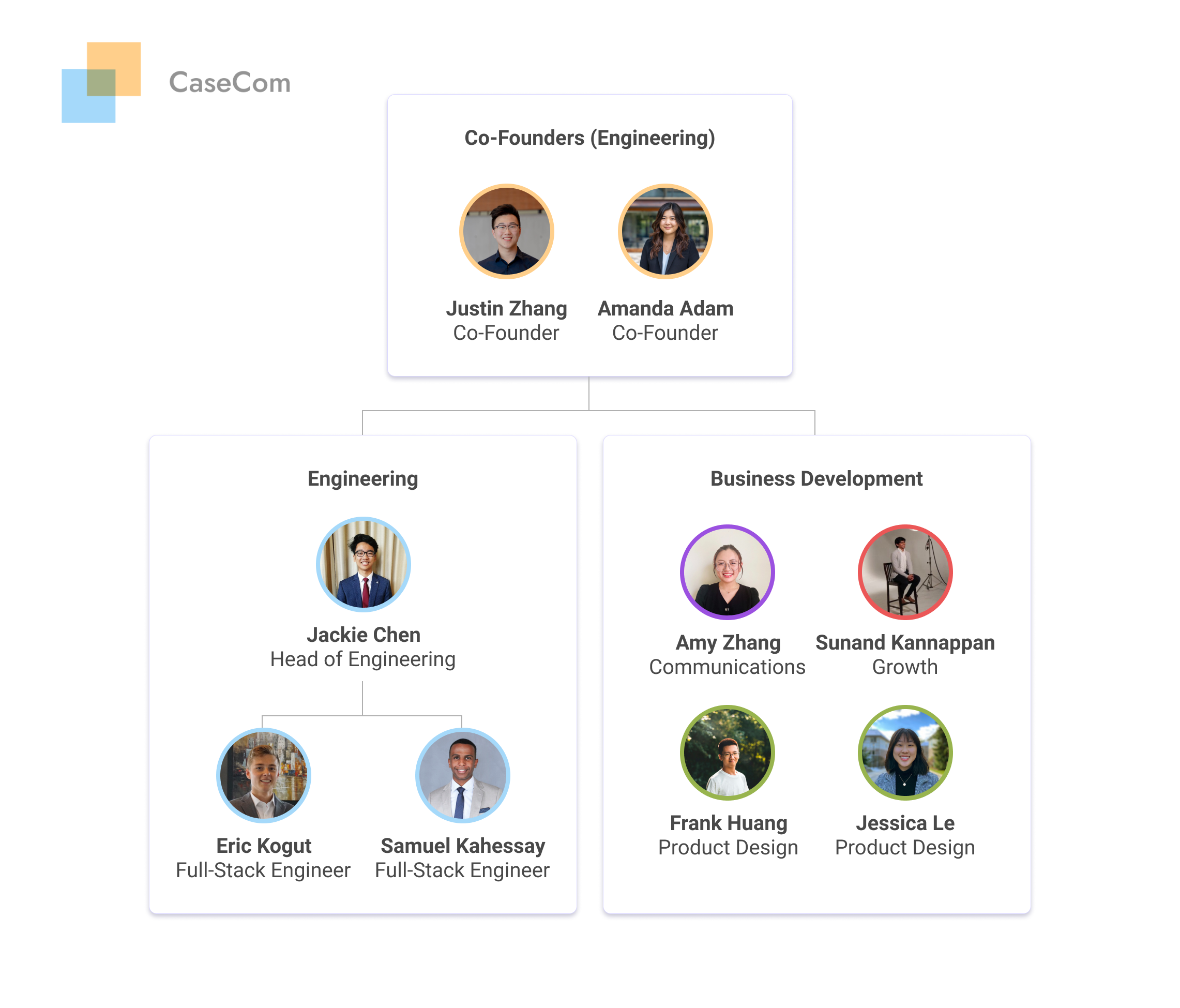 Our growing team
2. We've added new features
Every time we engage with a new organization interested in using CaseCom, we begin with a meeting to understand their needs. From these meetings and the feedback we collect from them during and after their event, we've gotten tons of great ideas for new features to add to our platform.
Since our platform was built for organizers, we've listen to their suggestions and added the following new features:
Hosting multiple events at once on the same account

Ability to manually assign teams to specific presentation time slots, instead of only having the option to randomly shuffle teams into a presentation schedule

Allow judges to edit their rubrics even after they've submitted

Allow judges to skip teams in their judging queue and score them later on in case a team does not show up at their scheduled time

A well-designed participant's uploading window that clearly shows the submission instructions as well as a loading bar to show when the file has successfully uploaded
CaseCom is a dynamic and flexible platform, thus there is no limit to the number of new features we can add to it.
3. We competed in a pitch competition
Last month, our co-founders competed in the Ivey HBA Business Plan Competition and placed in the top 10. This was a great experience for our team as it got us thinking about the future of our company and helped us in developing a roadmap for the next five years.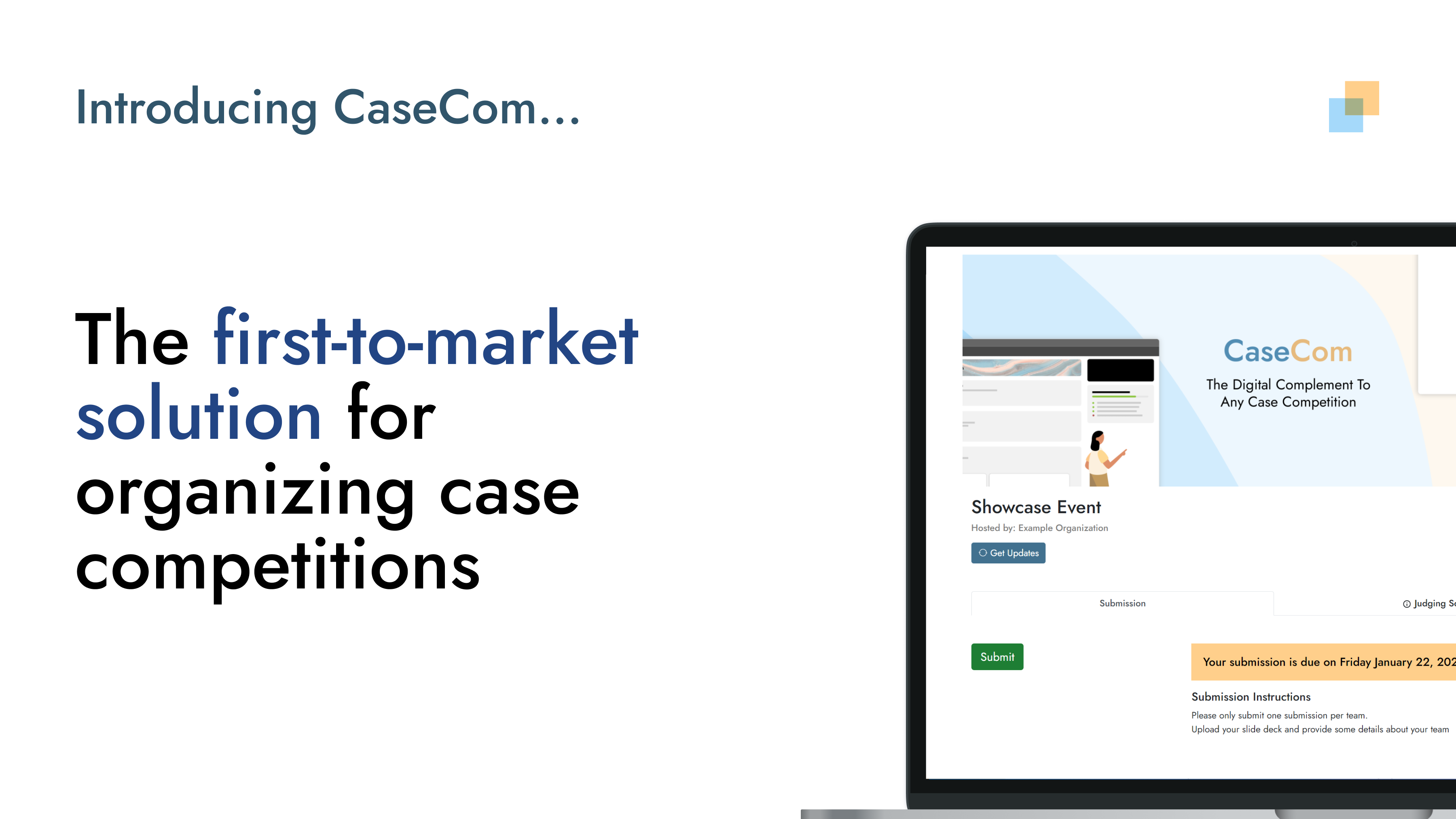 Preview of our pitch deck
4. Working towards Version Two
Get excited because we're working towards launching a public version of CaseCom in September 2021! This means that anyone can sign up for CaseCom and test out the platform before using it for an event. V2 will have all the same features from the original CaseCom, but with TONS of new features!
So stay tuned because you won't want to miss out! Keep up to date by following us on our socials (@casecomapp) and make sure to check out our other blog posts if you found this one interesting.